Kingston DataTraveler microDuo (32GB) Review
A certain need has appeared recently, the need of having a flash drive which can be used on smartphones, tablets and PCs. Kingston DataTraveler microDuo fulfills this need by having a microUSB and USB connection, a great storage capacity and a compact design. After testing this product i came to the conclusion that, when small flash drives are the subject, there is no room for speed in the writing section and also in the reading one. In other words, the manufactures went on the usability road and neglected the performance highway.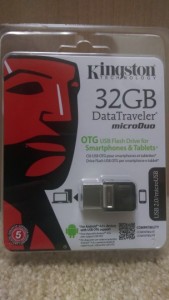 But first lets talk about this flash drives design. I'll start by saying that this device is big enough to have a USB connection on one side and a microUSB connector on the other. It's incredibly small and that translates into compactness, but it can also be understood  as meanings to loosing it, so the producers attached a lanyard loop, which gives you the chance to link the USB stick to your keychain.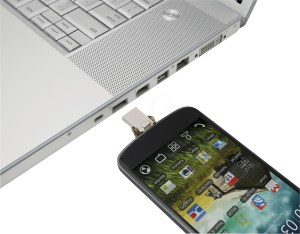 As far as the performance goes… lets say that it could've accomplished a lot, but instead it decided to go on a separate way. The pricing is good, for 20 $ you get a 32 GB storage device, that means 62 cents per GB. The writing and reading speeds went, in our tests, up to 6.6 Mb/s (write) and 40.3 Mb/s (read). After seeing this results, you can conclude that opening pictures, songs, folders… should be an easy job, but transferring blu-ray movies or other large files won't be a "for your spare time" process.
In conclusion, DataTraveler microDuo offers a solution if you need to move documents from a PC to a smartphone or tablet and if you are willing to sacrifice your time then, this flash drive should be on your buying cart.