ADATA DashDrive UD320 OTG Hybrid Flash Drive Review
I may not be a fan of hybrid devices, but if i were to buy one i would definitely go with ADATA DashDrive UD320 OTG. Why? Because, in my opinion, is the only available flash drive with decent performances and a compact design. It comes in two sizes, 16 GB and 32 GB (our testing unit) and unfortunately it doesn't have a Mac OS connection. It's more like a link between android devices (versions 4.1 and higher) and PCs/laptops. That's the exact thing Leef Bridge does. After analyzing them, you'll soon realize that DashDrive UD320 OTG has better sequential speeds and a more "easy to lose" design.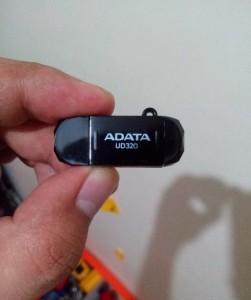 In the picture below you may see the three parts of the flash drive: the cap, the microUSB port and the real USB storage device. You can also see that the brand is printed in the middle of the drive and there is also a small loop so you can attach ADATA DashDrive UD320 OTG to your keychain. The hole product measures 40 mm x 15 mm x 8 mm, weights 8 grams and it's made out of plastic. The design is not ideal because of it's easy to lose cap and actual flash drive, but in the end, if you are a bit careful, you won't have any troubles using it.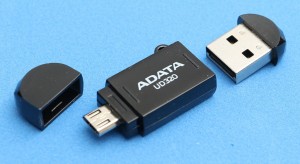 The performance section is a subject where this USB stick manages to surpass other hybrid available flash drives. The reading speed hits 25,45 MB/s, while the writing one can go up to 17,22 MB/s. If you think it will take you a lot of time to copy files with this particular model, take a look at Leef Magnet ( 13.64 MB/s write) which has a 3.0 connection, not a regular 2.0 like UD320 OTG has.
One above the other, it seems like we may finally have a hybrid flash drive that doesn't simply present itself with two or three connectors and has low performances.