Leef Magnet 3.0 (16GB) USB 3.0 Flash Drive Review
I don't know what your tastes are when discussing flash drives, i just know that i like when they are small, simple and powerfull. That's exactly what Leef Magnet 3.0 (16GB) delivers, if you choose to ignore the powerfull part. This particular USB 3.0 flash drive is one of the smallest storage devices available and it seems like the manufactures chose to concentrate on this part, completely ignoring the writing speed section, which is pretty low for a 3.0 connection.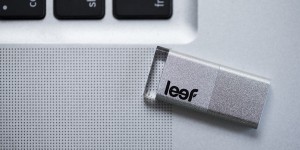 But let's talk design first. It measures 16 X 36.5 X 5.9 mm and they went with "Magnet" because the cap is held by a small and relatively powerfull magnet to the connector. You can see in the picture that the producers logo is on  front-side of the drive, while on the back-side you will notice the "California stamp". This USB flash drive also has on the left end (as you look at the image) a white LED which is covered in methacrylic resin- it's said to be one of the most glasslike non-glass material you can find.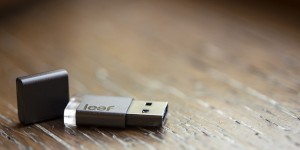 Now that we cleared the design part, let's discuss performance. The reading speed is almost like the one you find on Lexar Jumpdrive S73 128GB, 100.3 Mb/s. Unfortunately, the writing speed is for a 2.0 connection, not a 3.0, measuring only 13.64 Mb/s. But, and here's the good part, it costs 14.99$. So, if you're willing to wait a few seconds when copying files or booting an OS from the flash drive, then you should definitely go for this device.
Button line, even though it's not the most powerfull USB stick on the market, at least it's small with a decent storage capacity and nonetheless it gets the job done.