SanDisk Ultra Dual USB Drive (16GB) Review
Another dual USB flash drive available on the market. Unfortunately, this one is no better then the others. I know that we are in need of flash drives like this, but i don't get it. Why launch a USB stick with low writing speeds? Just because other firms launched ones too and they want to make a few bucks offering an alternative? Oh… i guess i answered my own question.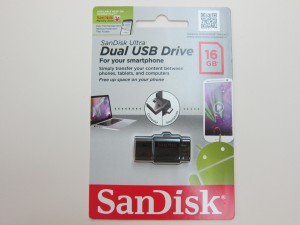 The design is simplistic. The device measure 20 mm W and 11 mm H. It's all black and you can see Sandisks logo being highlighted in red. As you look at the image, the USB connector is on the left side and the microUSB one on the right side. In order to access the connectors you have to slide the plastic cover mechanism. There is also a small lanyard loop so that you can attach the drive to your key-chain. The design is really well made, simple but functional, although you might have to remove your Android device's case ( if it's too tick) so that you can connect the storage device. I'm not going to spend a lot of time at the performance section, it's simply not worth it, at least the writing speed. Reading speed up to 57.4 MB/s and the writing one 4.1 MB/s. Coming with a price of 19.99 $, the 16 GB model offers 1 GB for 1 dollar and 25 cents.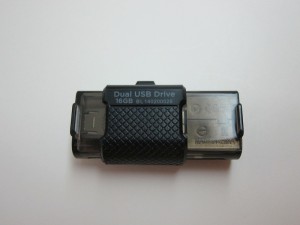 For a simple storage device is a good choice, if you have a few extra minutes to wait, but for the goal the manufactures set themselves (a device that connects android devices to PCs/laptops)… let's say that this flash drives will get better in time.