SanDisk Cruzer Switch Review
Here's another one, folks. This time, SanDisk gives us a 2.0 not forward capable flash drive. Needless to say how ironic that is. Well, that being said let's see what other things are worth mentioning about this flash drive.
It comes in all shapes and sizes, that  is, ranging from 2 GB to 32 GB.  It's black and red and it has a smooth build, however it is design so that the smoothness does not impend the gripping.  At 2 inches in length, it's a compact device that… doesn't have an indicator light.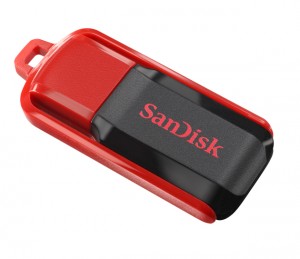 Moving on, this one actually has an interesting feature I've been meaning to discuss for a while : its encryption system.  SecureAccess is the software  it uses to protect whatever it is you want protected. With this 128 bit AES encryption software you can just drag and drop the files into a folder which will be password protected. As simple as that.
Since this little thing is a 2.0 flash drive I didn't test the speeds on this one, even though technically they tend to copy 1 GB in about 30 seconds, give or take.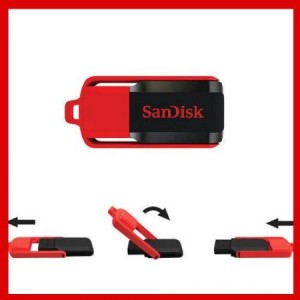 It looks neat and it's password protected. This should simply be one of the accessories you keep " just in case ".