SanDisk Connect Wireless Flash Drive Review
Forget about having to connect your flash drive to a PC/laptop (or more recently smartphones and tablets). SanDisk comes up with an interesting model, Connect Wireless Flash Drive. This particular device lets you store files and folders without having to plug in the USB stick. What's it's utility? Well, if you buy it, you'll have a device compatible with almost every brand of phone, notebook/ultrabook or tablet. But that's what PhotoFast i-FlashDrive does, except the wireless part, but it doesn't bother me to connect a storage device… it's what you would say- and you're right. Yet don't forget that PhotoFast's model is 170$, when SanDisk's one goes for 60$.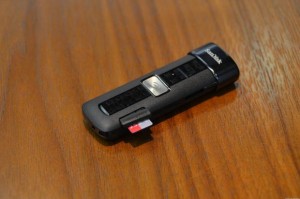 As you can see in the image, the design is pretty normal, standard. It measures 3.07 x 1.04 x 0.54 inches (H x W x D) and the casing is covered with a black plastic enclosure, that presents itself with a textured stripe in order to provide traction when plugging and unplugging the flash drive. At the end of the product you find a metal sliding cover, which, when pulled back, exposes the USB 2.0 connector.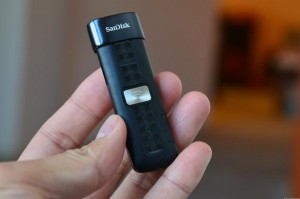 The button in the middle of the stick turns wireless transferring on and off, the range of this wireless device connection going up to 150 feet. This storage device comes with a 32GB microSDHC card that can be changed whenever you want, and the integrated battery charges every time you plug the stick into a computer.
Button line, this device is the best I've seen in this specific market. It also beats some devices in the "compatible whit everything" market.