Mimobot Mr. Sulu USB 3.0 (32GB) Review
Mimobot Mr. Sulu USB 3.0 is what you would call a "from the future" flash drive. We all loved the Star Trek series, so the manufacturer decided to make one of his own. This USB stick cost 49.99$ and that translates into 1.56$ per GB. If Mr. Sulu wasn't exactly your favorite character (even though it's hard for me to believe it) and you don't like the design, which covers a sizable 32 GB storage capacity and decent performance, you'll be happy to hear that Captain Kirk, Mr. Spock, Captain Picard and Data can also be on your limited edition storage device (there are only 1.000 pieces).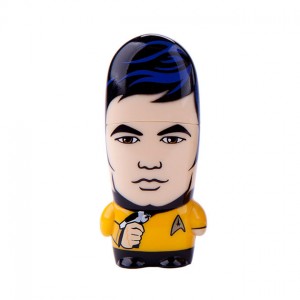 Being this products main advantage, the cartoony design is a real work of art. As you can see in the picture, half of the flash drive is made of the head and the other half is illustrating the body. Remove the cap (Mr. Sulu's hair) and you will uncover the 3.0 USB connector (3.0 is available only on the 32 Gb model, the 8, 16, 64 Gb models have 2.0). The casing is made out of plastic so it's not resistant, but if you're a fan of the Star Trek franchise, then you'll know to appreciate this devices true purpose.  Also, on this drive you can find plenty wallpapers centering Mr. Sulu and six file icons and avatars that offer you the posibility to decorate your files with Starfleet insignias.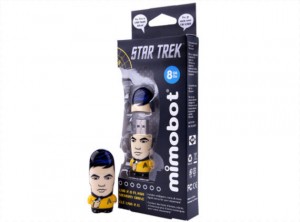 The performance is not what you would call top notch, but you can say it is relatively powerful. In our test the writing speed went up to 17 Mb/s while the reading one went a little over 80 Mb/s, 81 to be more specific. I can't say that is spectacular and i advise you not to buy this device only for the performance, but as far as novelty flash drives go this is the best one i have yet seen.