ADATA DashDrive Elite UE700 (16GB) Review
ADATA DashDrive Elite UE700 (16GB) is a storage device with a USB 3.0 bandwidth. There are many things to be said about this flash drive, yet i will resume to saying it lacks in the design section and thrives in the performance part. But before i start going into details, let me tell you what the manufactures intended to do. They wanted to create a rival to SanDisk Extreme USB 3.0 and considering that Sandisk's model is considered to be one of the best available 3.0 USB sticks… let's just state that Elite UE700 has much to prove.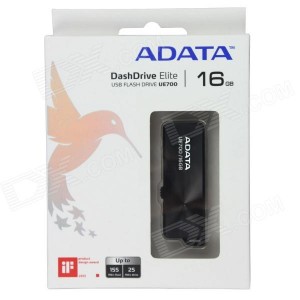 Measuring  63 x 21 x 7 mm and weighting 11 grams, this device is not only stylish, but also extremely portable. The body is made out of metal and it has a dark grey color. Beeing a small drive, the traction for gripping is offered by the concentric circles etched into surface, which can be found on the sides. The manufactures logo stands out in a light silver color and let's not forget the small lanyard loop which offers the possibility of attaching the product to your key-chain.
As i said in the beginning this storage device succeeds in the performance section. You won't have to wait for your files to be read because the reading speed goes up to 155 Mb per second. The same thing applies when copying documents, the speed hitting a maximum of 25 Mb per second.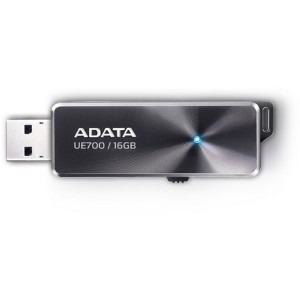 Before i finish, i have to remind you this is a 24$ storage device (1,50$ per GB). It's a bit expensive, but it's also a bit of a not to be missed opportunity, so don't miss it!