Connect To Your Wireless Network Using A USB Flash Drive
There are many interesting things you can do with a USB flash drive. One of them is making it remember your current wireless network's name and password.The purpose of this feature is connecting to your Wi-Fi, using other PCs/laptops, without having to enter the password over and over. This feature is also useful if you have a Xbox 360, because then you could connect the Xbox to your local network, if, when setting up the wireless network on Xbox,  you select the option Windows Connect Now.
Before you get started make sure you have these things:
-A working PC\Laptop (which you have if you're reading this)
-A USB flash drive
-A Wi-Fi network
It's a simple operation, 3 steps, which isn't robbing you of your time.
The first thing you have to do is plug in your USB stick in the PC/Laptop.
The second step is the easiest. In the system tray you find the wireless icon. Click it, then right-click your Wi-Fi network and select the Properties option.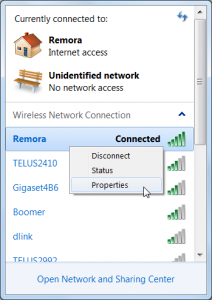 After you did this a new window will appear. Here yo have to press Copy this network profile to a USB flash drive. That's the third step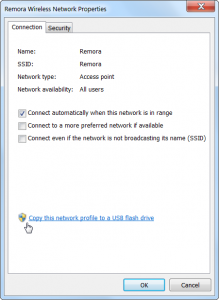 Windows will start copying the configured network's settings to the flash drive after you click Next .
It's done. Now when you plug in the USB double-click setupSNK.exe and your network's profile will be installed on that PC, laptop or Xbox.