Create Windows 7 or Windows 8 Password Reset Disk Using USB Drive
At least once in a lifetime you will be in a situation like this: You forgot the password on your own computer. What can you do to prevent such things like being locked out from your own computer ? First thing you need to be proactive and create a USB Password Reset Disk to prevent a real crisis. This article is about creating a password reset disk BEFORE you forget your password, we will treat other particular cases in our future articles. This tutorial will take up to five minutes from your time but is crucial if you'll ever need to reset your own password.
Ok, let's go on and see how it's done:
1. Click the START button and then click on Control Panel
2. Click the link to User Accounts and Family Safety link. If you simply don't see it, just click on User Accounts.
3. Now click on User Accounts shortcut. Before doing that you need to have a blank USB Disk or any kind of portable media on hand. You can't use any external HDD to create a password reset disk.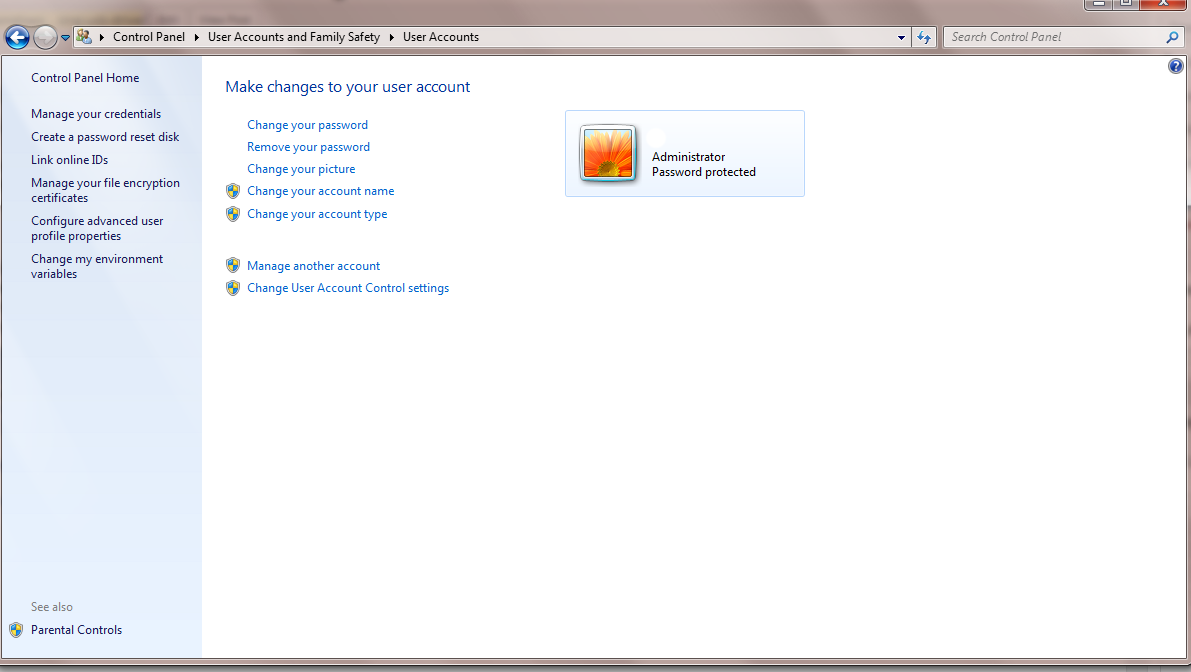 4. Connect the USB media to your computer and click from the left side on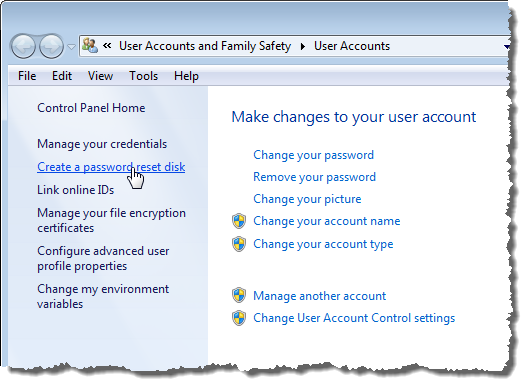 5. On the next screen with the Forgotten Password Wizard click on "Next" button.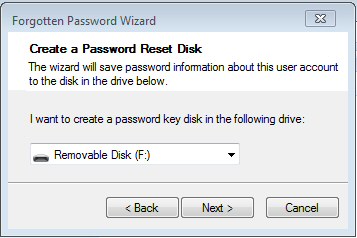 6. On the next window, you will have to choose where to create a password key disk. Just click on the dropdown box to select the USB disk where you're about to create a Windows 7 password reset disk. When you're done selecting the media, click the "Next" button to continue.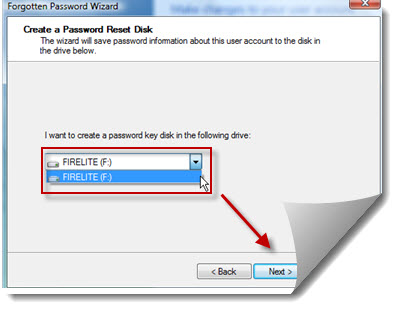 7. On this step you will be asked to enter your current password in the input box and click "Next" when you're ready.
8. Now, your system will create a password reset disk on the media device selected. You will see a percentage indicator. When it's 100% completed, click "Next" and after that click the "Finish" button.
9. You are now safe to remove the media from your computer and make sure you store this disk in a safe place. Remember, anyone who can have this disk can reset your windows 7 password, so it's important to keep it safe.
Well, no matter how many times you change the password, this disk will work on your computer in case you forgot the password. So you don't have to repeat the whole process each time the password is changed.