Top 10 External Hard Drives
I'm an adept of regular backups and I keep my data secure even if that's not so cheap. I've been in frustrating situations many times so I know what I'm saying. In this virtual world is crucial to have a backup. Bad things come totally unexpected, so better be safe than sorry. Nowadays for under $100 you can have a storage solution up to 1 Tb (Terabyte). Ok, but which one is the best? Which one should be the winner for your hard worked money? For a regular backup i choose a normal HDD (due to high volume of data). For other cases (daily work) I always choose a SSD without hesitation.
Finding the perfect solution may be overwhelming, but I tested many solutions and came down to the best 10 hard drives on the market. An important factor should be the type of hard drive that you may want (desktop class or notebook class), because for a desktop class hard drive you will need a power adapter.  However, the desktop class HDD can come with up to 4 TB of space which is plenty of space.
Notebook class is powered via the connector cable, usually USB cable, so you won't need any power adapter. These drives come in various flavor from 250 Mb to 1.5 Tb.
Ok, now the top 10 best external hard drive so far: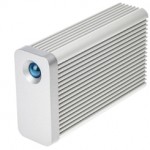 LaCie Little Big Disk Thunderbolt (1TB SSD) - $999 list price.
LaCie Little Big Disk Thunderbolt 1TB Solid State Drive with RAID array.  This clearly is a lightning speed device. Anything compared with this monster is a joke.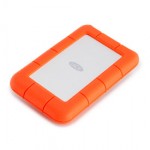 LaCie Rugged USB 3.0 Thunderbolt (120 GB  Solid State Drive –SSD) - $199 list price.
If the previous SSD drive is really too expensive for your budget but you want a SSD as a backup device you should go for this solution. It's designed for Mac but you can use it on PC too.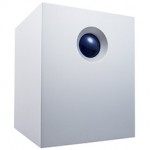 LaCie 5big - $2,199 list price
It comes with a huge amount of space – 20 TB built on desktop class hard drives. This is a perfect solution for companies and large enterprises where huge amount of backup space is needed.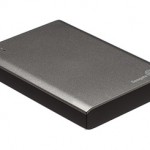 Seagate Wireless Plus - $199 list price
Seagate Wireless Plus is a wireless media hard drive and the name is self-explanatory. You can access this baby wirelessly.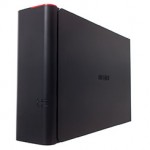 Buffalo Drivestation DDR 2TB - $139 list price
Buffalo Drivestation is a hybrid solution which add DDR3 memory to a normal hard drive, a little bit faster than a regular hard drive but less expensive than a SSD. Recommended for some regular backups but nothing else.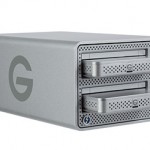 G-Technology G-Dock ev with Thunderbolt - $749 list price
Well, if you're in photo or video editing field this solution is a perfect match for you. It's a high speed device ready when you are.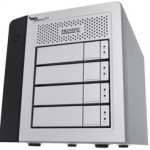 Promise Pegasus R4 - $1,099 list price
Recommended for huge databases, scientific projects, video streaming and video backup.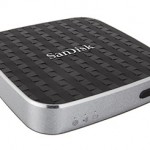 SanDisk Connect Wireless Media Drive 32 GB - $79.99 list price
A portable solution which can easily be replaced by a decent USB 3.0 flash drive.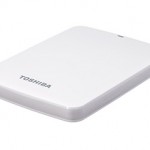 Toshiba Canvio Connect 750 GB  - $109 list price
At last, the Toshiba, the best backup solution money can buy today (for this amount of course). It's a decent device for a great price.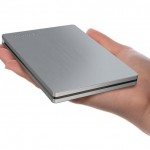 Toshiba Canvio Slim 2 1TB - $99.00 list price
Fit perfect on your pocket, with enough space and compatible with both PC and Macs. It's based on notebook class hard drive.