How to make a Windows 8.1 USB Installer
Well guys, the DVD drives manufacturers reporting each month a declining in their production as most of the software and games can be downloaded from the internet, or stored in cloud.
A few days ago I've assembled a PC and I didn't even bothered to add a DVD drive, wasn't even necessary at all. But how do I install Windows 8.1 without DVD drive ?
I've used the Windows 8 installer USB drive. I will explain how to make the entire process painless.
Tools needed for this operation:
- USB flash drive (at least 4 Gb)
- A computer running Windows
* Optional - a cup of coffee
Format the usb drive
1. Connect the USB drive to the computer running windows.
2. Open "Computer" folder, right click on your usb drive letter and select "Format"
3. Make sure the "FAT 32″ is selected. You can leave everything else on default state.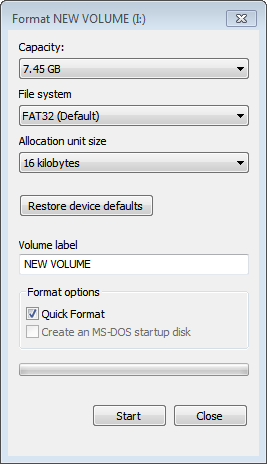 4. Press start. Once the format will be completed, you can move to the next step and create the Windows 8 installer.
Create the Windows 8.1 Installer USB Drive
1. Go to Microsoft's Windows 8 Upgrade Page.
2. Click the "Install Windows 8.1″ button. This will start downloading the "WindowsSetupBox.exe".


3. Run "WindowsSetupBox.exe" when the download finishes. If it asks for a License number, input your original key (assuming that you have one already). It will start downloading Windows 8 files. This entire process will take just a few minutes to finish depending on your broadband connection.
4. Now, the installer will ask how would you like to install Windows 8.1. Select "Install by creating media."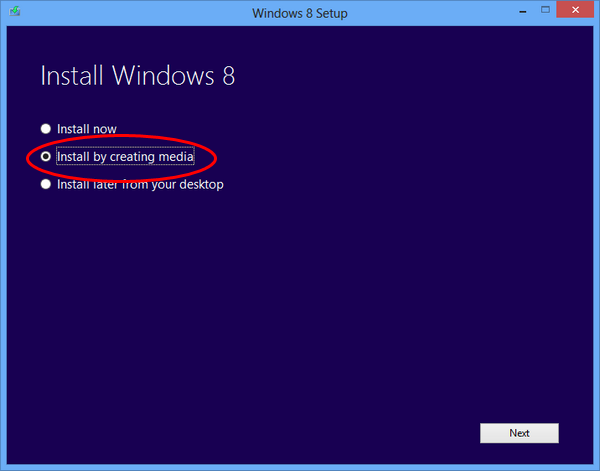 5. When asks to choose which media to use, simply select "USB flash drive."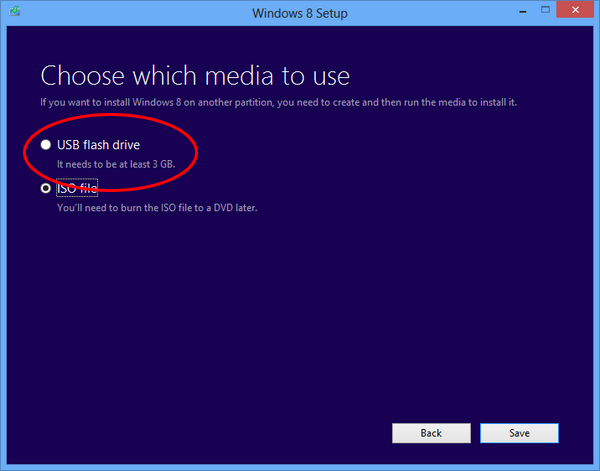 6. Now you should select your newly formatted removable drive from the list. Accept to erase the content if it asks.
Install Windows 8.1
It's time to move to the finale phase and install Windows 8.1 on your machine.
1. Plug the USB drive into the computer you want to install Windows 8.1 on.
2. You have to boot from the USB drive and not from your computer hard drive/SSD or any other location. To do that modify the setting from the BIOS machine (with F1, F1, Delete, Esc or another key that is highlighted on the screen when it boots up), or press F12 to bring up the boot menu selection.
3. If you have opted to go in BIOS look for any entry that says "Boot" or "Boot Order" and make sure that USB has the highest priority on the system. If you didn't, skip this step.
4. Your computer should pick up the installation files on the USB drive automatically and installation should commence.
Well, if you didn't skipped the optional requirements from beginning, now it's time to enjoy the…coffee while your computer install the Windows 8.1