MX Technology ES 64GB USB 3.0 Flash Drive Review
Like any other products, flash drives keep on appearing in different shapes, performances and so on. Recently, MX Technology ES 64GB USB 3.0 has been launched and it makes you look at other USB sticks from a different perspective. How so? Well, if you consider the price it comes with, 109.99$, and the productive features that it has, you'll soon realize that other external storage devices are meant to be replaced.

As you can see in the two pictures, the flash drives color is red and the manufactures logo is printed in a shade of white. The design is not something that catches your eye. It uses the cap as a way to protect the 3.0 connection, which is very sturdy if i may say. You can also see the loop which allows you to attach the drive to your key-chain or any other object capable of this action. Overall, MX Technology ES 64GB USB 3.0 is not a creatively made flash drive, but it's aluminum casing makes it a resistive one.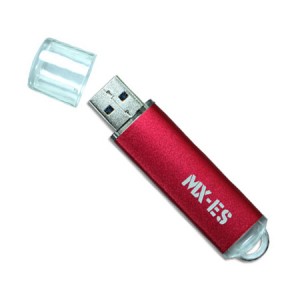 The best thing MX Technology ES has to offer is the incredible performance sequentials. While i was testing this flash drive, i was surprised to see that the writing speed, 216.2 MB/s, overcame the reading one, 207.4 MB/s. It's like the day turned into night and vice versa.
I know this product is a bit pricey, but i also know, not suppose, you won't need other flash drive in the up-coming years because this particular one will start not to act accordingly to your wishes.